Sinnogy Expands into District Heating Network Planning in Response to Growing Demand in German Market and Increasing Network Complexity
Sinnogy, a German-based company that specializes in project management for district energy networks, has been in the business for over a decade, providing climate-neutral solutions for customers in district energy concepts. The company has recently expanded its technical planning team in Erfurt, which now focuses on planning and designing district heating (DH) networks and doing simulations of such networks.
Sinnogy's Expansion into District Heating Network Planning
Before using Comsof Heat, sinnogy worked with partners for the technical planning for its district heating networks, but as the complexity of the networks increased dramatically it decided to build its own internal competences. With fluctuating and distributed renewable sources, new software tools were needed to design and simulate district heating networks.

Germany has been making significant efforts towards achieving their climate goals, and district heating projects are an essential aspect of their strategy. Recently, the German government has been funding more district heating projects as a part of their effort to reduce carbon emissions. With an increasing number of households and businesses looking for cleaner energy solutions, district heating has become an attractive option. The government funding is expected to support the expansion of existing district heating networks and the development of new ones.
As demand for district heating projects continues to rise in Germany, sinnogy has been expanding into district heating network planning. Sinnogy has been in the market for ten years and has been providing feasibility studies for new districts that require energy solutions. With the growing demand for district heating projects in Germany, sinnogy has noticed a significant increase in customers. Sinnogy has completed over 30 feasibility studies for new districts, and some have already been built.
Sinnogy Faces Challenges with Growing Demand for Complex District Heating Network Plans

However, one of the major challenges that sinnogy faced in district heating network planning was the increasing complexity of networks. Especially the decarbonization of existing networks requires detailed analysis of different scenarios with multiple and distributed sources. Overcoming this challenge is difficult with conventional planning tools. Additionally, the demand for planning grew drastically in the last years and faster methods for system design were needed. Thus the necessity for a new design tool was given.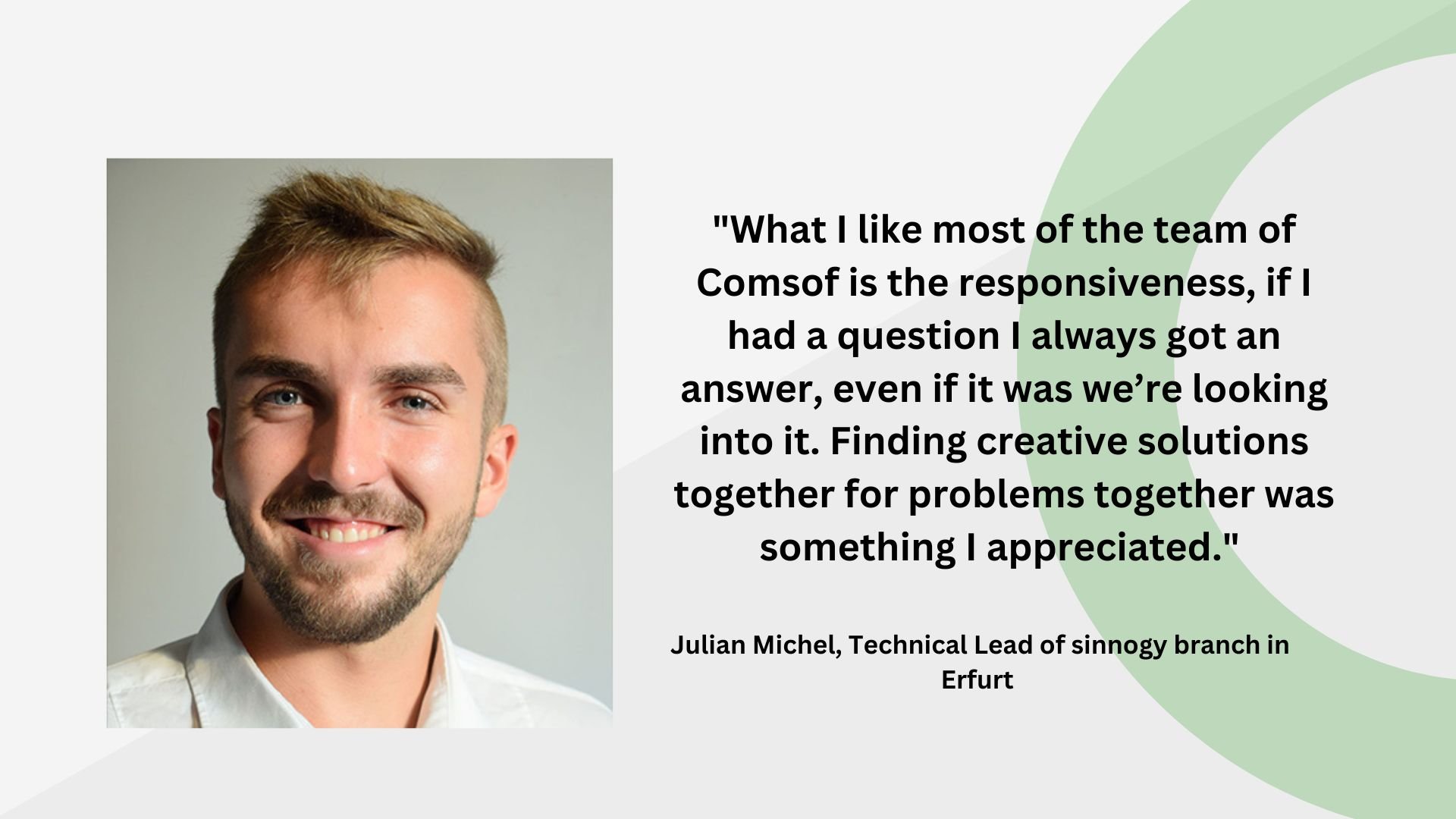 Sinnogy Finds a Solution in Comsof Heat
Comsof Heat was the only tool in the market that met sinnogy's requirements, and it proved to be a valuable addition to the company's planning suite. Comsof Heat's ability to create different scenarios and run complex network simulations made it easier for sinnogy to plan and design district heating networks. This was particularly useful for one of the company's major projects, a transformation study of a district heating network. Comsof Heat allowed sinnogy to run scenarios quickly and efficiently, making it an indispensable tool for the company.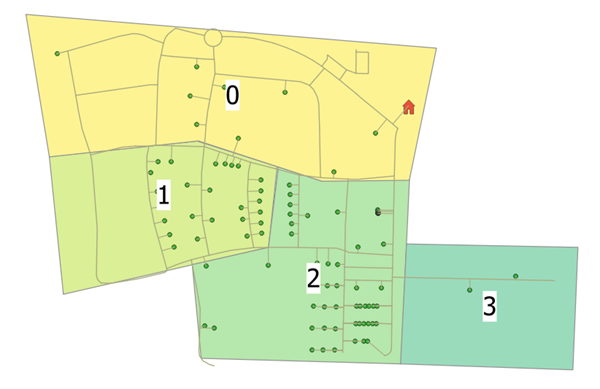 'I was completely new to the whole concept of GIS so it was quite a challenge in the beginning,' said Julian Michel, Technical Lead of Sinnogy branch in Erfurt 'It's not just data in an excel sheet it's something tangible, once I understood that, the interface is straightforward.' Although it took some time for sinnogy's technical planning team to get up and running with Comsof Heat, the training videos and handbook provided by the company were helpful in understanding the software. The team appreciated the responsiveness of the Comsof Heat team who provided prompt answers to their questions. 'What I like most of team of Comsof is the responsiveness, if I had a question I always got an answer, even if it was we're looking into it. Finding creative solutions together for problems together was something I appreciated,' said Michel 'It's not just here's the software, it's more of a partnership, if you get a bigger company, you don't get this attention.'
Looking to the Future sinnogy Develops simuheat, an Automated Planning Suite
Sinnogy has been building a software suite called simuheat for over a year now. The suite is based on geographical data and is designed for automated planning processes, including automatic heating, network structures, drawing up plans, and network analysis. The suite aims to attract more customers in Germany, where there is a high demand for district heating networks. Comsof Heat's ability to perform complex system analysis, including combining various energy sources like solar, waste, and geothermal energy, has been a foundation in the development of simuheat.